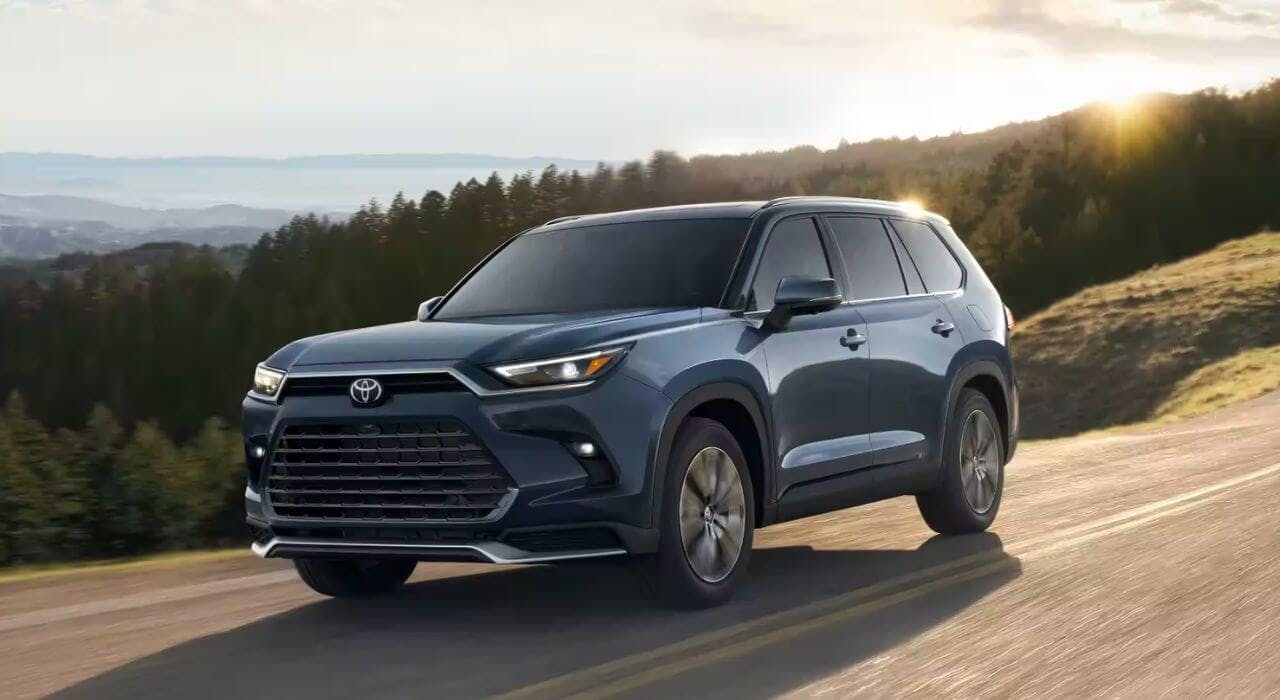 The Ultimate Family SUV: 2024 Toyota Grand Highlander Limited
In the world of SUVs, Toyota has always been synonymous with reliability, innovation, and exceptional performance. The 2024 Toyota Grand Highlander Limited is no exception, taking these qualities to new heights. In this blog post, we'll explore the features, capabilities, and why this SUV deserves a place in your driveway.
Exterior Elegance: The 2024 Toyota Grand Highlander Limited showcases a design that seamlessly blends sophistication and modernity. Its sleek lines, striking LED headlights, and a bold front grille make a strong first impression. Available in a range of captivating colors, this SUV ensures you arrive in style, whether you're headed to the office or embarking on a weekend adventure.
Interior Comfort and Versatility: Step inside, and you'll discover a spacious and luxurious interior that accommodates up to seven passengers. High-quality materials, premium leather upholstery, and meticulous attention to detail make every journey a pleasurable experience. The second-row captain's chairs offer comfort and versatility, while the third-row seating ensures ample room for the entire family.
Advanced Technology: Toyota has equipped the 2024 Grand Highlander Limited with a suite of cutting-edge technology features. The infotainment system boasts a large touchscreen display that seamlessly integrates with Apple CarPlay and Android Auto, providing a connected and convenient driving experience. A premium sound system ensures that your favorite tunes sound better than ever.
Performance Prowess: Under the hood, the 2024 Grand Highlander Limited packs a powerful punch. Its hybrid powertrain combines a V6 engine with electric motors to deliver an impressive 309 horsepower. The hybrid system not only provides ample power but also enhances fuel efficiency, making it a greener choice for eco-conscious drivers. Whether you're navigating city streets or tackling challenging terrain, this SUV offers a smooth and confident ride.
Safety and Peace of Mind: Safety is paramount in any Toyota, and the 2024 Grand Highlander Limited is no exception. It comes equipped with Toyota Safety Sense, a comprehensive suite of advanced safety features. This includes adaptive cruise control, lane-keeping assist, pedestrian detection, and automatic emergency braking. Whether you're commuting in heavy traffic or embarking on a long road trip, these features provide added peace of mind.
Space for All Your Adventures: With its ample cargo space, the Grand Highlander Limited is ready for all your adventures. Whether you need to transport sports equipment, luggage, or groceries, this SUV has you covered. The rear seats can be folded down to create even more cargo space, making it perfect for weekend getaways and family vacations.
The 2024 Toyota Grand Highlander Limited sets a new standard for luxury, performance, and versatility in the SUV segment. With its striking design, premium interior, advanced technology, and hybrid powertrain, it's a vehicle that caters to the needs of modern families and drivers who demand excellence.
Visit Diehl Toyota of Butler to experience the 2024 Grand Highlander Limited for yourself. Elevate your drive and embrace a new level of luxury and power with this exceptional SUV.
Back to Parent Page