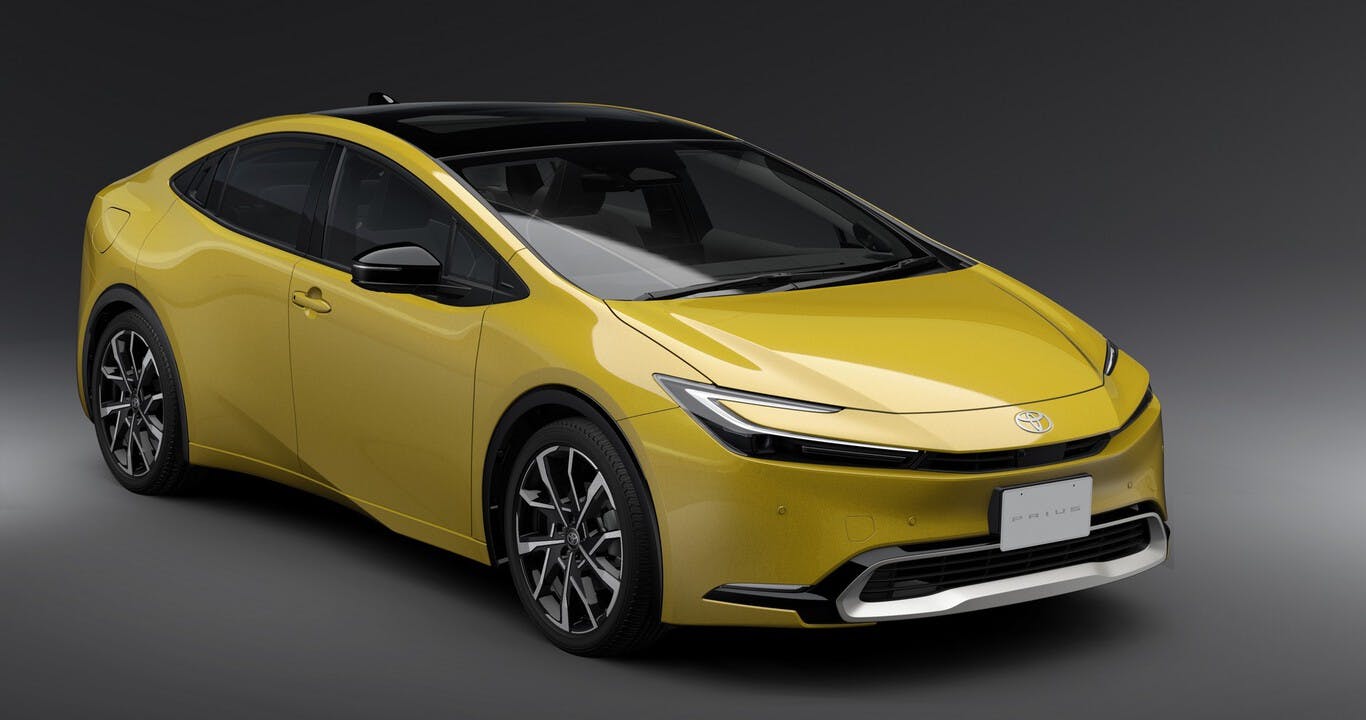 Sustainable Innovation: The 2024 Toyota Prius
In the world of eco-friendly automobiles, the Toyota Prius has long been a trailblazer, setting the benchmark for hybrid vehicles and environmentally-conscious driving. With each new model year, Toyota pushes the boundaries of innovation, and the 2024 Toyota Prius LE is no exception. Combining exceptional fuel efficiency with cutting-edge technology and a sleek design, the Prius LE stands as a testament to Toyota's commitment to a sustainable future. In this blog post, we'll delve into the key features and enhancements that make the 2024 Toyota Prius LE a vehicle worth considering for eco-conscious drivers.
Efficiency Redefined:
The Toyota Prius has always been synonymous with efficiency, and the 2024 Prius LE takes this legacy to new heights. Under the hood, you'll find Toyota's renowned hybrid powertrain, a synergy drive system that blends a gasoline engine with electric motors. This combination allows the Prius LE to achieve remarkable fuel economy, making it a cost-effective choice for daily commuting and longer journeys. With its improved aerodynamics and state-of-the-art regenerative braking system, the 2024 Prius LE offers an impressive EPA-estimated fuel efficiency that ensures you can go farther on less fuel.
Technology at Your Fingertips:
Toyota has equipped the 2024 Prius LE with a range of technological advancements to enhance your driving experience. The intuitive infotainment system boasts a user-friendly touchscreen interface, complete with Apple CarPlay and Android Auto compatibility. Staying connected and entertained on the road has never been easier. In addition, the available advanced driver-assistance features, such as adaptive cruise control, lane-keeping assist, and automatic emergency braking, provide an extra layer of safety and peace of mind.
A Contemporary Exterior:
The Prius LE has always been admired for its distinctive and eco-conscious design, and the 2024 model continues to impress. Its streamlined body, sleek LED headlights, and unique grille design are not just eye-catching but contribute to improved aerodynamics. The 2024 Prius LE is available in a variety of contemporary colors and wheel options, allowing you to personalize your eco-conscious ride.
Spacious and Comfortable Interior:
Inside the 2024 Prius LE, you'll find a thoughtfully designed cabin that prioritizes comfort and versatility. The seats are supportive and roomy, ensuring a comfortable ride for both driver and passengers. With ample legroom and cargo space, the Prius LE can accommodate your daily needs and weekend adventures alike. The interior materials are eco-friendly, further aligning with the Prius's commitment to sustainability.
Environmental Commitment:
One of the key selling points of the 2024 Toyota Prius LE is its commitment to reducing its environmental footprint. The hybrid system not only maximizes fuel efficiency but also minimizes emissions, making it a vehicle of choice for eco-conscious individuals. Toyota has also made a pledge to sustainability by using recycled and eco-friendly materials in the production of the Prius LE, ensuring a reduced impact on the environment.
The 2024 Toyota Prius LE continues the legacy of the Prius as a pioneer in eco-friendly driving. Its exceptional fuel efficiency, advanced technology, contemporary design, and environmental commitment make it a compelling choice for those who value sustainability without sacrificing style and comfort. As we move into an era where responsible and eco-conscious driving is more important than ever, the 2024 Prius LE stands as a testament to Toyota's dedication to a greener future. If you're considering a hybrid vehicle, this is one option that deserves a closer look.
Back to Parent Page