The New Toyota Corolla GR: High Performance from Toyota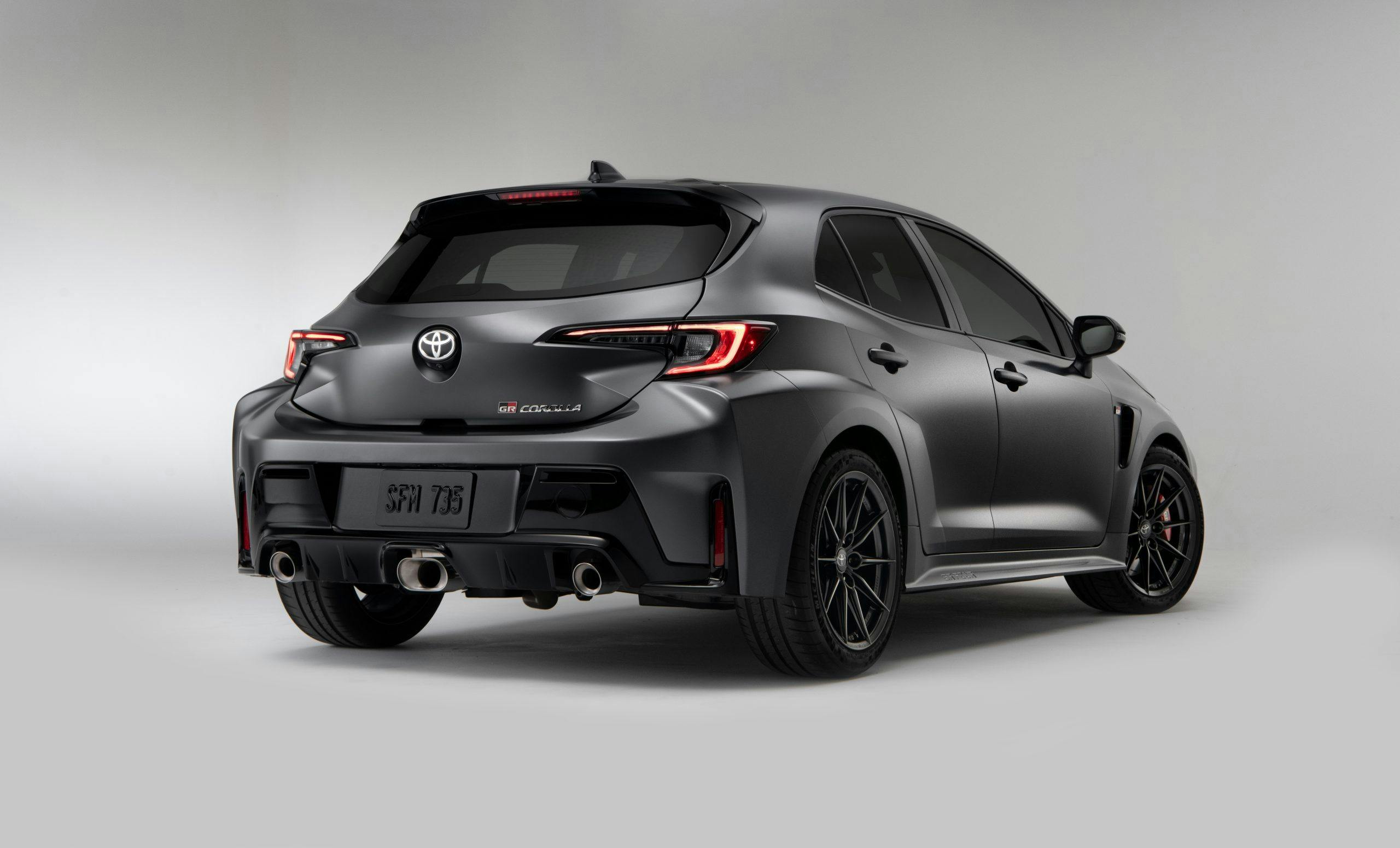 Toyota recently announced the release of its 2023 Corolla GR, a high-performance version of the popular Corolla sedan. The Corolla GR is part of Toyota's efforts to expand its lineup of sporty and performance-focused vehicles and compete with other sport compact cars like the Honda Civic Type R and the Volkswagen Golf GTI.
The 2023 Corolla GR boasts an impressive set of features, including a turbocharged 1.6-liter four-cylinder engine that produces 257 horsepower and 266 lb-ft of torque. The engine is paired with a six-speed manual transmission, giving drivers a more engaging and immersive driving experience.
In addition to its powerful engine, the Corolla GR also features sport-tuned suspension, upgraded brakes, and a limited-slip differential. These enhancements improve the car's handling and performance, allowing it to tackle corners and curves with ease.
The exterior of the Corolla GR has also been updated to reflect its sporty nature. It features a bold front grille, a rear spoiler, and 18-inch alloy wheels. The interior has also been upgraded, with sport seats, a leather-wrapped steering wheel, and a 7-inch digital gauge cluster.
The Corolla GR is also equipped with Toyota's latest safety features, including forward-collision warning, automatic emergency braking, and adaptive cruise control. These features make the car safer and more accessible for everyday driving, while still maintaining its performance-focused nature.
In conclusion, the 2023 Toyota Corolla GR is an exciting addition to the Corolla lineup. It offers a powerful engine, sport-tuned suspension, and an upgraded interior and exterior that will appeal to drivers who want a more engaging and exciting driving experience. The Corolla GR is a testament to Toyota's commitment to producing high-quality, performance-focused vehicles, and it is sure to be a hit with car enthusiasts and fans of the Corolla alike.